Never before has there been such a line-up of international and domestic speakers dedicated to raising the issues of sustainability pertinent to the travel and tourism industry. Here are just some of the speakers including thought leaders beyond our industry challenging the conventional wisdom and inspiring us to ask, what more can we do to ensure our industry's commitment to a sustainable future.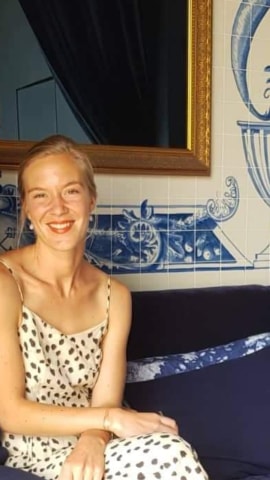 Stephanie Curley, Impact & Activism Manager Ben & Jerry's
Stephanie Curley is Ben and Jerry's Australia and New Zealand Impact and Activism Manager. Ben and Jerry's is well known for its strong set of social justice values with their three-part mission linked to the prosperity of everyone that's connected to each aspect of their business. Stephanie's role is to guide Ben and Jerry's authentic voice as a business for good by leading campaigns that align with their robust social values. Recent examples of campaigns include; Love Who You Love, Climate Justice and Say I Dough. Stephanie has previously worked as a solicitor and too as Billabong's HR Manager with most recently Stephanie establishing her own consulting company that aims to assist businesses in creating modern and progressive People and Culture.
Naomi Ages, Head of Sustainability Hurtigruten
Naomi Ages is the newly appointed Head of Sustainability for Hurtigruten. Harvard and Oxford-educated, Naomi began her career as an attorney for a private practice in the United States with the focus of her work around the areas of asylum and gender rights issues. Naomi then progressed initially to work for Greenpeace USA as a senior political strategist but was promoted to the position of Greenpeace International's senior political strategist. Part of this role allowed Naomi to advise on Greenpeace's portfolio of projects that included the protection of democracy, international trade and corporate accountability. Now as the Head of Sustainability for Hurtigruten, Naomi oversees all aspects of the company's sustainability efforts which includes supply chain monitoring and improvements and the use of alternative fuels. Naomi's impressive work also includes writing on the development and enforcement of international environmental legal systems.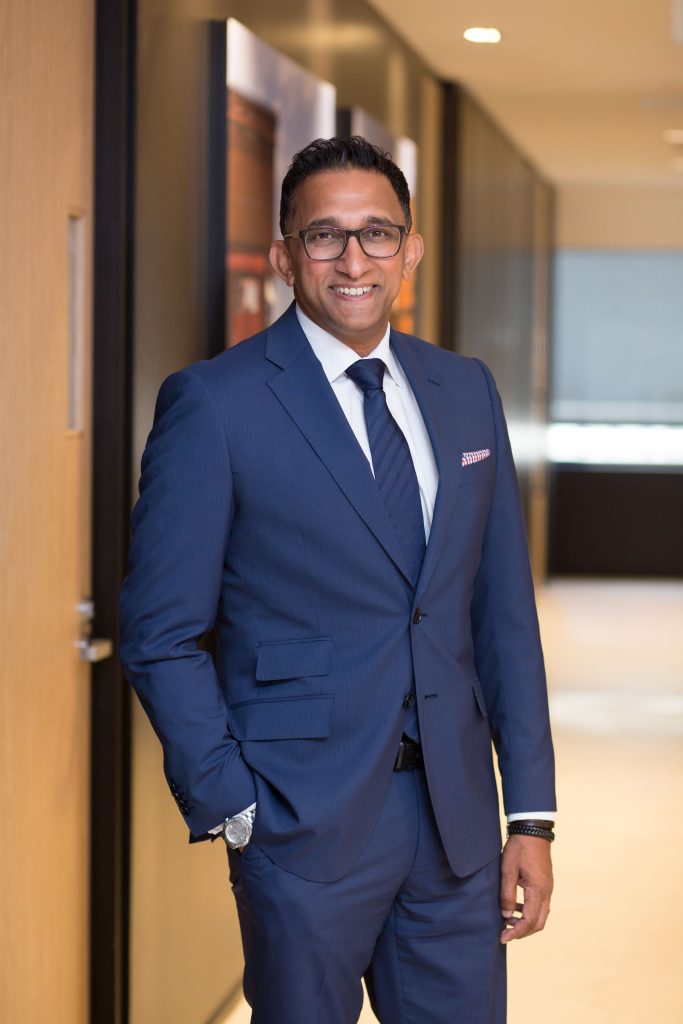 Ruwan Peiris, Chief Operations Officer InterContinental Hotels Group
Ruwan Peiris is IHG's Head of Operations for Australasia. Having been with IHG for 5 years, Ruwan is responsible for the operations and performance of 47 IHG hotels in Australia, New Zealand, Papua New Guinea, Fiji and Vanuatu, operating under the InterContinental, voco, Crowne Plaza, Holiday Inn and Holiday Inn Express brands. Ruwan is a highly respected hospitality professional with more than 30 years' experience, having worked with Nikko Hotels International, Rydges, Hilton, Marriott, Mirvac Hotels & Resorts and Accor in general manager capacities, before joining IHG in 2015. Ruwan has a passion for life, travel and his family, and spends his weekend playing 'real' football: the one with a round ball.  Ruwan has an Associate Diploma in Hospitality Management from TAFE NSW.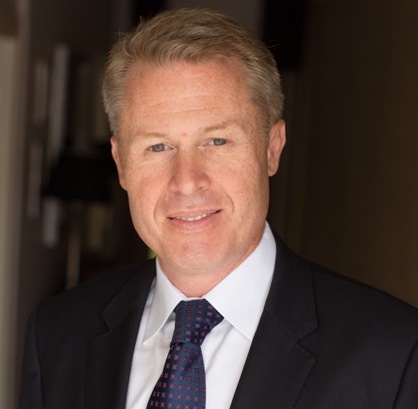 John Veitch, Chief Executive Officer The Travel Corporation, Australia
John is an experienced business leader, delivering growth and results as a CEO, Divisional Managing Director and previously as a CFO. John has been with TTC for over 4 years as CEO Australia. Prior to that John spent 11 years as a divisional managing director and CFO at Flight Centre. John has multi-geography experience in Travel, Retail, Telecommunications and Manufacturing working for companies including PwC, Reuters and Cable & Wireless. John too has extensive Finance Transformation and M&A experience having had completed a BA in Business Economics at the University of Reading.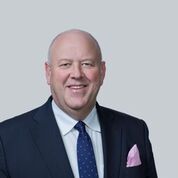 David Young, Senior Advisor Qantas Future Planet & Sustainability
David is an experienced senior commercial company director and executive with over 30 years' experience in the travel, hospitality and finance industries. He began his career as a Chartered Accountant with Ernst & Young in Sydney and London. He subsequently moved to work in senior roles in sales, finance, ground and inflight operations roles in the airline industry with Ansett Australia, Air New Zealand and Qantas. From 2008 until 2014 David was an Executive Director with the Journey Group Plc in London where he was also a director of a number of subsidiaries in Australia, the UK and Hong Kong. He returned to Sydney in 2014 to work with Qantas in a number of senior roles including Chief Operating Officer of the Qantas Catering and Executive Manager Commercial with Qantas Loyalty. David holds a Bachelor of Commerce Degree and a Graduate Diploma in Hospitality Management from the University of New South Wales, and a Masters of Commercial Law from Deakin University. He is a Graduate Member of the Australian Institute of Company Directors and a Member of the Chartered Accountants Australia and New Zealand (CAANZ). David is Vice President of the Bobby Goldsmith Foundation and a Trustee of the Golden Stave Foundation. He is also active in the Qantas Diversity and Indigenous Programs.
Karsten Horne, Chief Executive Officer Reho Travel
Karsten has been active in the travel industry for over 30 years, by the time Karsten was 10 years old he was involved in a failed attempt to sail to England in a rubber dinghy, trekked across Timor, travelled overland from England to Australia and could name 250 airlines. At 17 he backpacked solo throughout South America, ran out of money in Colombia and returned home to discover that it was possible to make a career out of travel and he has never looked back. Karsten has been the CEO of Reho Travel, the only travel management company in Australia that has BCorp certification for over 25 years. Reho is an experienced travel management company that works with its clients to manage all elements of travel in an efficient, cost-effective and ethical manner. His long-term goal is to disrupt the entire travel supply chain so that travel agencies, suppliers and clients start to look at travel in a new way. Horne wants to take the focus off price and instead help Reho's clients make choices that are good for them, good for others and good for the planet. Horne has also started an additional venture, Rehope. Rehope has the primary vision of offering small and affordable loans to the languishing communities in the country that would transform their living standards.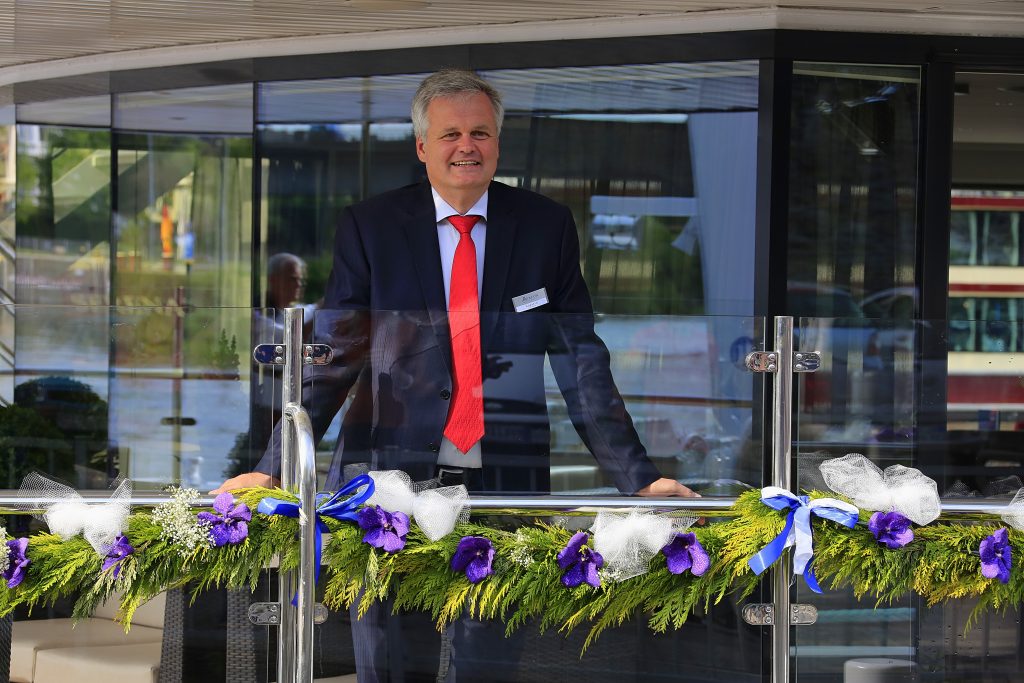 Burghart Lell, Director Innovation & Research Avalon Waterways
Born in Linz, situated on the Danube in Austria, Burghart Lell has over 30 years of experience in the operation of escorted tours and cruises, as well as "on the road" experience of guiding clients through Europe and Russia. In 2001 Burghart joined the Globus Family of Brands, at their operational headquarters in Lugano, Switzerland, in the capacity of Operations Manager for Globus,  Europe. Burghart was heavily involved in building the operational structure for GFoB's newly founded river cruise brand "Avalon Waterways" which launched in 2004. As head of the Avalon operations team in Switzerland, he was also regularly involved in the planning and development of new vessels. For the past two years, he has been concentrating on the strategic direction of the Avalon Waterways brand, following up on research and product development as well as innovation to the Avalon Waterways product line in particular and the entire industry in general. His university education in Europe and Canada has exposed him to the ideas of sustainable tourism. Environmental, social and economic sustainability are guidelines in his daily work in the planning process, in the destinations and in the creation of unique experiences that are in line with these principles.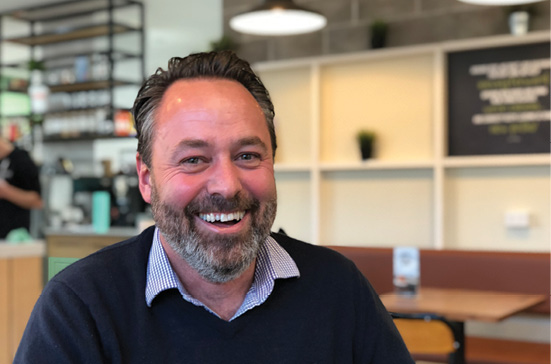 Damian Perry, Managing Director APAC Hurtigruten
Having worked in the travel industry for over 20 years, Damian Perry in 2018 began his latest role as Managing Director for APAC Hurtigruten region. With this new role being a part of the global commercial management team, Damian and his team develops and executes APAC business strategies, sales and marketing strategies and partnership strategies across the APAC region for Hurtigruten. Damian further is responsible for supporting Hurtigruten's development specifically in China and Asia – Pacific through strengthening the commercial infrastructure, deepen travel agent relationships and opening of new channels for growth with the APAC team. With a master's in marketing and tourism from Monash University as Damian's educational backing, Damian has worked in a variety of roles including GM Sales and Marketing for Intrepid Travel UK and Europe, General Manager Business Development, Sales and Emerging Marketing PEAK Adventure travel and as Cox & Kings CEO. Damian's impressive resume highlights his extensive knowledge and passion for the industry, with Damian acknowledging that the travel industry is one of the few places that he believes people can genuinely allow one to personally develop by travelling the world.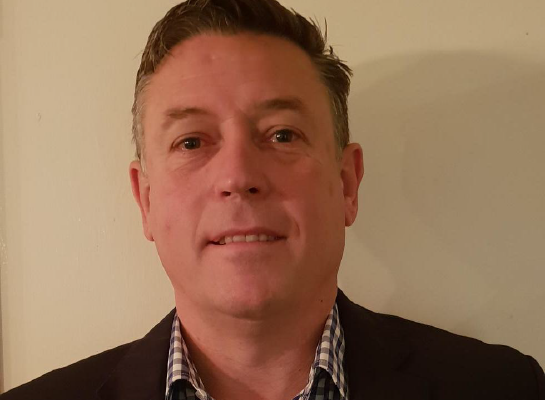 Paul Briggs, Sustainability & Project Coordinator Schwartz Family Co
Paul Briggs manages and controls all sustainability projects throughout the Schwartz Family Company portfolio of Hotels and Resorts, including renewable energy, gas, water, waste and mechanical services. Paul had a senior role with the United Nations and NATO (North Atlantic Treaty Organization) as the Quality Control Officer. He was a site engineer at NATO IFOR (implementation force/ Stabilization force) headquartered in Sarajevo, Bosnia Herzegovina to facilitate all building and construction works. Paul's background is in Mechanical Engineering and Building and Construction. With his most recent projects including the construction of the Sofitel Darling Harbour and Four Points Sheraton, both in Sydney Australia. He is also building the Schwartz Family Company 5MW Solar Farm in the Hunter Valley and has already started the feasibility for the second and maybe third solar farm to enable the portfolio to become 100% renewable.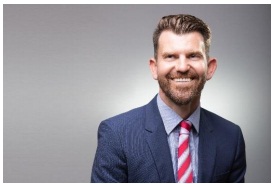 Quentin Voss, Regional Manager Air France KLM
As of 2017 Quentin Voss has been Air France KLM Country Sales Manager for Australia and New Zealand. With over 18+ years of experience within the travel and airline industry, Voss and his team work to continue the growth of the Australian and New Zealand region by strengthening existing relationships and developing new opportunities that will continually provide customers with greater connections and destinations between Australia and New Zealand and Europe. Having worked in a variety of roles at Qantas Holidays for 10+ years including Business Development Manager, Sales Development Manager and National Account Manager, as Leisure Sales Manager for Air New Zealand and as Qantas's Leisure Revenue Development Manager, Voss's knowledge of the travel industry and specifically the aviation industry is extensive.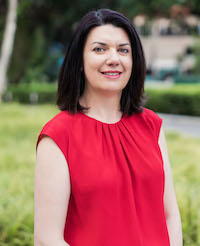 Jo Sully, Vice President & General Manager Australia and South Asia, American Express GBT
Jo Sully is the Vice President & Regional General Manager for Australia and South Asia at American Express Global Business Travel. Having been in the role for over 6 years, Jo believes in connecting people whether it be within the office or through travelling to meetings and events as she acknowledges that incredible things happen when people exchange ideas. Having completed a Bachelor of Business at Charles Sturt University and her MBA at Melbourne Business School, Jo is an incredible business leader with her work encompassing the building of networks and partnerships for companies, women and men so opportunities are created to share knowledge and make the world better. Jo leads a team of approximately 500 people, all working together to drive business growth with her impressive track record in the delivery of strong sales results and client retention making her an instrumental part of GBT's success. Finally, Jo's passion for gender equality has led her to be a mentor for many women throughout her career.