Never before has there been such a line-up of international and domestic speakers dedicated to raising the issues of sustainability pertinent to the travel and tourism industry. Here are just some of the speakers including thought leaders beyond our industry challenging the conventional wisdom and inspiring us to ask, what more can we do to ensure our industry's commitment to a sustainable future.
Naomi Ages, Head of Sustainability, Hurtigruten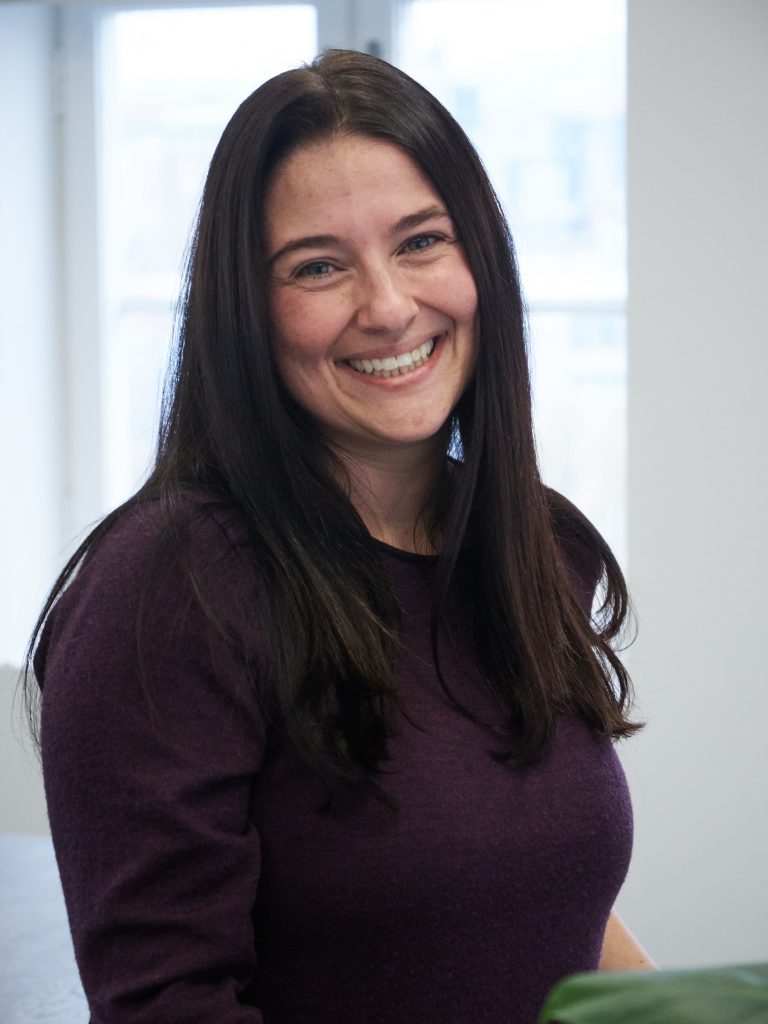 Naomi Ages is the newly appointed Head of Sustainability for Hurtigruten. Harvard and Oxford-educated, Naomi began her career as an attorney for a private practice in the United States with the focus of her work around the areas of asylum and gender rights issues. Naomi then progressed initially to work for Greenpeace USA as a senior political strategist but was promoted to the position of Greenpeace International's senior political strategist. Part of this role allowed Naomi to advise on Greenpeace's portfolio of projects that included the protection of democracy, international trade and corporate accountability.
Alexandra McDonald, Head of Sustainable Business & Communications, Home Beauty & Personal Care, Unilever ANZ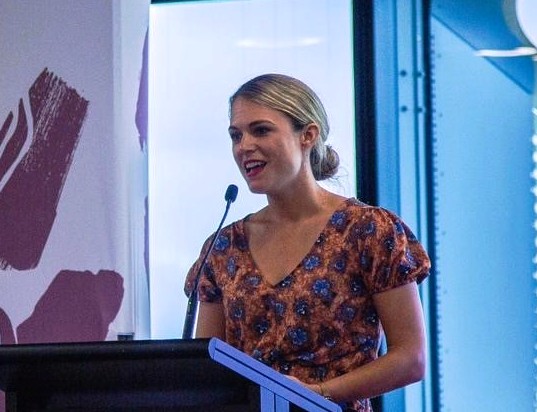 With a strong belief in sustainable, purpose-led business models as a driver of trust and long-term value creation, Alexandra (Alex) holds 10+ years experience across the UK/US/ANZ, helping organisations build reputation, competitive advantage and mitigate risk through effective communication, advocacy and sustainable business design. In her current role as Head of Sustainable Business & Communications, Home Beauty & Personal Care, Unilever ANZ, Alex is central to leading Unilever ANZ's external engagement strategy and delivery of effective communication plans (across media, government, NGOs and other key influencers) to protect Unilever's corporate reputation and demonstrate how sustainability drives business growth, less risk, less cost and more trust.
Burghart Lell, Director Innovation & Research, Avalon Waterways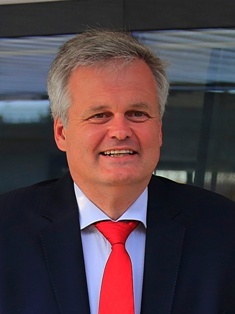 Born in Linz, situated on the Danube in Austria, Burghart Lell has over 30 years of experience in the operation of escorted tours and cruises, as well as "on the road" experience of guiding clients through Europe and Russia. In 2001 Burghart joined the Globus Family of Brands, at their operational headquarters in Lugano, Switzerland, in the capacity of Operations Manager for Globus, Europe. Burghart was heavily involved in building the operational structure for GFoB's newly founded river cruise brand "Avalon Waterways" which launched in 2004. As head of the Avalon operations team in Switzerland, he was also regularly involved in the planning and development of new vessels. For the past two years, he has been concentrating on the strategic direction of the Avalon Waterways brand, following up on research and product development as well as innovation to the Avalon Waterways product line in particular and the entire industry in general.
Matthew Cameron-Smith, Global Managing Director, AAT Kings & Inspiring Journeys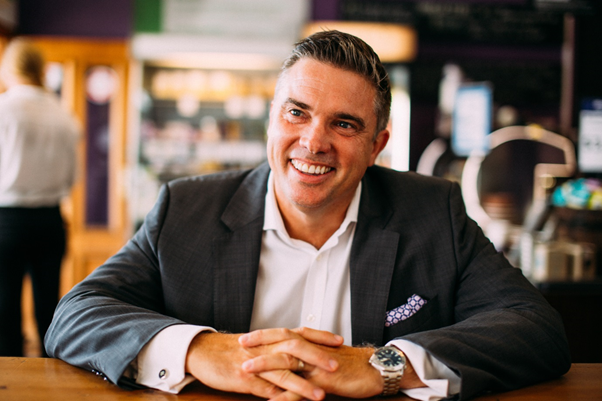 With 28 years of experience within the tourism industry, Matthew Cameron-Smith was appointed Managing Director for the AAT Kings Group in April 2019 following a successful eight years as Managing Director for Trafalgar and Costsaver Australia. Over the past eight years, Matthew has been instrumental in the implementation of both brands strategic vision, values and corporate objectives, while providing leadership and direction to the Trafalgar and Costsaver Australia team. Matthew will lead the ongoing brand and product transformation for the AAT Kings group of companies for both the global and domestic markets. Matthew has previously held positions with Tourism Australia as General Manager – Trade Marketing and Director of Distribution and Partnership Development for UK/Europe. Prior to that, Matthew spent seven years with Rydges Hotel and Resorts including the roles of Director of Business Development UK/Europe and Middle East and Director of Leisure Sales.
Angela Gillham, Deputy Chief Executive Officer, Maritime Industry Australia Ltd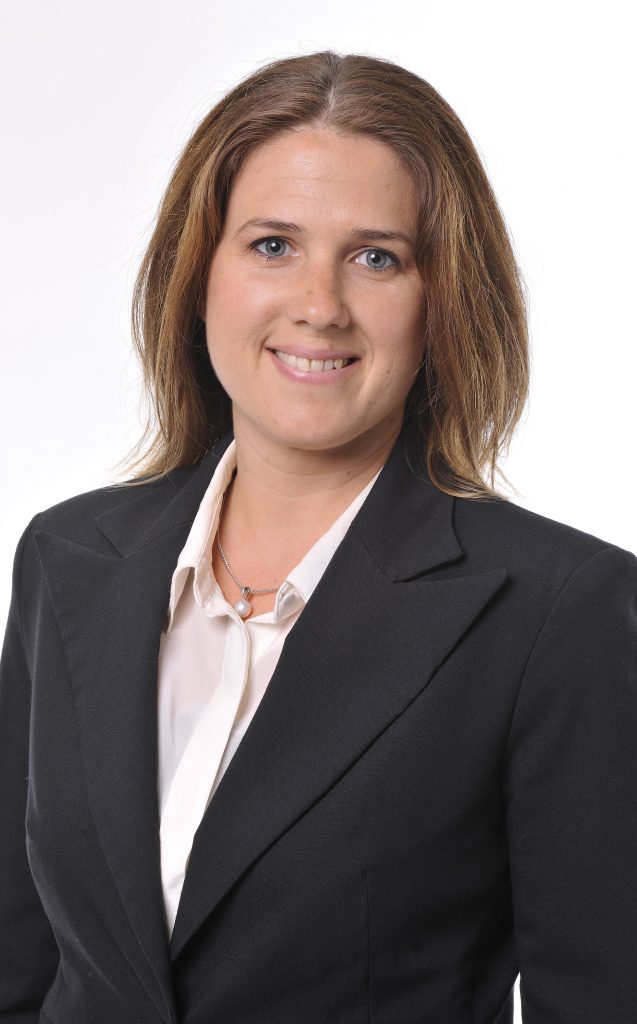 Angela is Maritime Industry Australia Ltd.'s specialist in shipping policy matters, having a particular focus on operations, health and safety and environmental performance. She has managed a range of shipping related research and development projects and represents the interests of the Australian industry at a range of international forums, including the International Maritime Organisation as an industry advisor to the Australian delegation, and at the International Chamber of Shipping. Engaging across industries, Angela is driving change in policy and practice, including working with the bioenergy sector to realise carbon reduction strategies in maritime transport.
Damian Perry, Managing Director APAC, Hurtigruten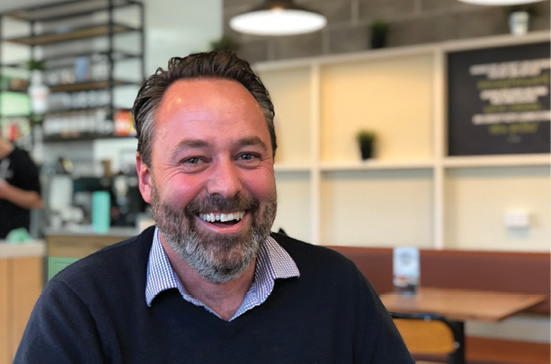 Having worked in the travel industry for over 20 years, Damian Perry in 2018 began his latest role as Managing Director for APAC Hurtigruten region. With this new role being a part of the global commercial management team, Damian and his team develops and executes APAC business strategies, sales and marketing strategies and partnership strategies across the APAC region for Hurtigruten. Damian further is responsible for supporting Hurtigruten's development specifically in China and Asia – Pacific through strengthening the commercial infrastructure, deepen travel agent relationships and opening of new channels for growth with the APAC team. With a master's in marketing and tourism from Monash University as Damian's educational backing, Damian has worked in a variety of roles including GM Sales and Marketing for Intrepid Travel UK and Europe, General Manager Business Development, Sales and Emerging Marketing PEAK Adventure travel and as Cox & Kings CEO.
Chris Johnson, Senior Manager, WWF Antarctic Program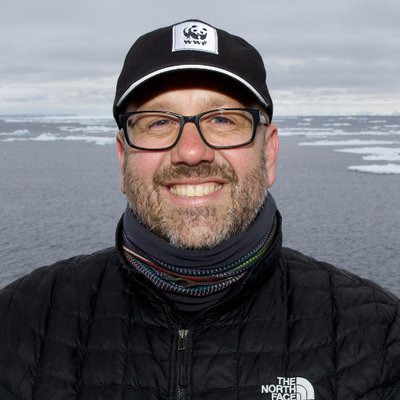 A marine scientist by trade, Chris Johnson specialises in technology and science communication to achieve conservation outcomes. At the World Wildlife Fund, Chris works with the conservation team on complex issues in the world's most remote region, Antarctica. He works closely with researchers in the field and brings that knowledge to decision-makers to implement policy on a national and global level. Chris has worked in over 30 countries studying whales, their habitat and the impacts on them such as ocean pollution, climate change, entanglements and ship strikes. He works to creatively communicate critical issues and solutions to governments and the general public to reverse these impacts.
Paul Nahoun, Head of Travel Australia & New Zealand, Facebook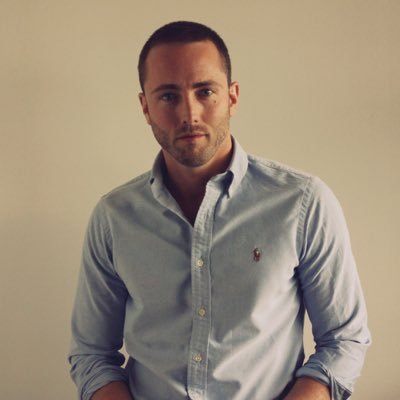 Facebook recognises the importance of sustainability and the urgency of climate change. They are committed to helping tackle the global challenge, working to minimise their energy, emissions and water impact, protect workers and the environment in the supply chain, and partner with others to develop and share solutions for a more sustainable world beyond Facebook's own operations. As Head of Travel Australia & New Zealand, Paul Nahoun is part of this change. With a background in digital and traditional marketing experience, Paul specialises in Travel, Retail and CPG . He was a founding member of Google New York Travel team and has extensive experience creating innovative marketing solutions for both brand awareness and retail initiatives. In his current role, Paul partners with Tourism and Travel companies to more effectively reach and drive business results with the people that matter most to them.
Jay van Rijn, Senior Carbon & Renewables Manager, South Pole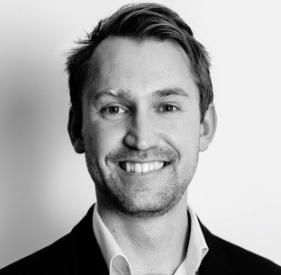 Over the past 10 years in sustainability and environmental science, Jay has managed and worked on projects in Australia, New Zealand, south-east Asia and Europe. Jay has experience across a range of industries including marine science, fisheries, oil & gas, mining, maritime, ecological restoration and climate action. In his role as the Senior Carbon & Renewables Manager at South Pole, Jay aims to grow South Pole's Climate Action business with a focus on carbon offsetting, renewable energy solutions and sustainability advisory for Australian companies.
David Young, Senior Advisor, Qantas Future Planet & Sustainability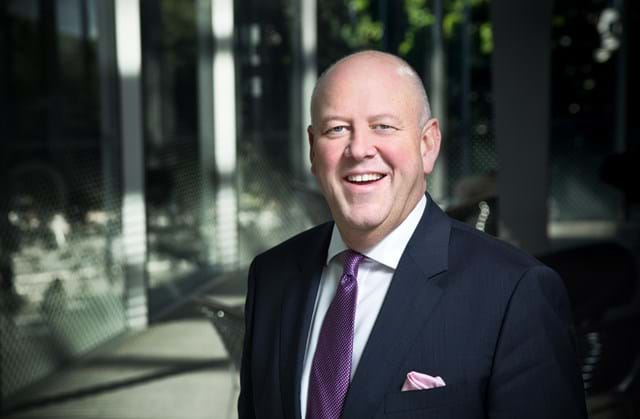 David is an experienced senior commercial company director and executive with over 30 years' experience in the travel, hospitality and finance industries. He began his career as a Chartered Accountant with Ernst & Young in Sydney and London. He subsequently moved to work in senior roles in sales, finance, ground and inflight operations roles in the airline industry with Ansett Australia, Air New Zealand and Qantas. From 2008 until 2014 David was an Executive Director with the Journey Group Plc in London where he was also a director of a number of subsidiaries in Australia, the UK and Hong Kong. He returned to Sydney in 2014 to work with Qantas in a number of senior roles including Chief Operating Officer of the Qantas Catering and Executive Manager Commercial with Qantas Loyalty.
Quentin Voss, Regional Manager, Air France KLM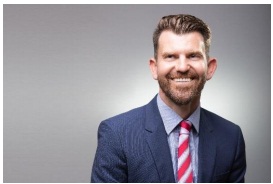 As of 2017 Quentin Voss has been Air France KLM Country Sales Manager for Australia and New Zealand. With over 18+ years of experience within the travel and airline industry, Voss and his team work to continue the growth of the Australian and New Zealand region by strengthening existing relationships and developing new opportunities that will continually provide customers with greater connections and destinations between Australia and New Zealand and Europe. Having worked in a variety of roles at Qantas Holidays for 10+ years including Business Development Manager, Sales Development Manager and National Account Manager, as Leisure Sales Manager for Air New Zealand and as Qantas's Leisure Revenue Development Manager, Voss's knowledge of the travel industry and specifically the aviation industry is extensive.
Paul Briggs, Sustainability & Project Coordinator, Schwartz Family Co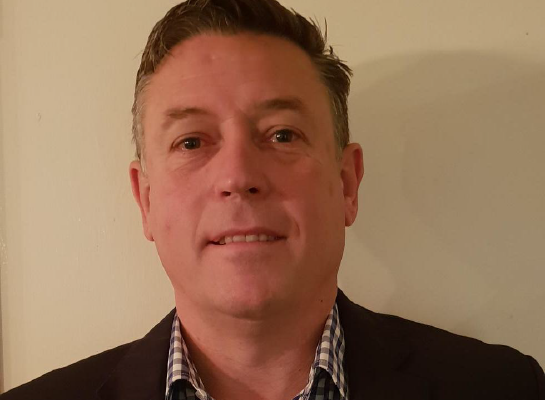 Paul Briggs manages and controls all sustainability projects throughout the Schwartz Family Company portfolio of Hotels and Resorts, including renewable energy, gas, water, waste and mechanical services. Paul had a senior role with the United Nations and NATO (North Atlantic Treaty Organization) as the Quality Control Officer. He was a site engineer at NATO IFOR (implementation force/ Stabilization force) headquartered in Sarajevo, Bosnia Herzegovina to facilitate all building and construction works. Paul's background is in Mechanical Engineering and Building and Construction. With his most recent projects including the construction of the Sofitel Darling Harbour and Four Points Sheraton, both in Sydney Australia. He is also building the Schwartz Family Company 5MW Solar Farm in the Hunter Valley and has already started the feasibility for the second and maybe third solar farm to enable the portfolio to become 100% renewable.
Brodie Carr, Managing Director, Tourism WA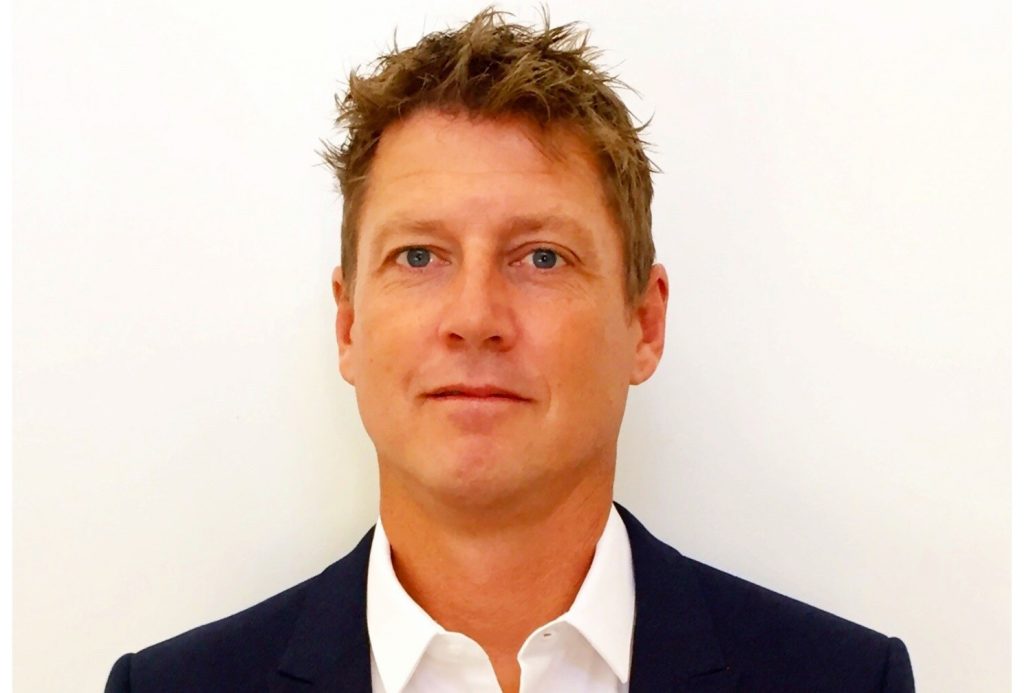 Brodie Carr has more than 20 years of experience in marketing and events. Before joining Tourism WA, he was the Director of Front Foot Agency, a brand consultancy he co-founded, which is located in France and Sydney. Mr Carr is also the former CEO of the Association of Surfing Professionals (ASP). During his six years at the ASP, he initiated and led organisational change that saw the association change to the World Surf League and put it on track to become the global, multi-platform sports business it is today. His other roles have included General Manager, Basketball Australia and Business Manager, Sydney Olympic Games.
Michael Branagh, Chief Marketing Officer, Tourism & Events Queensland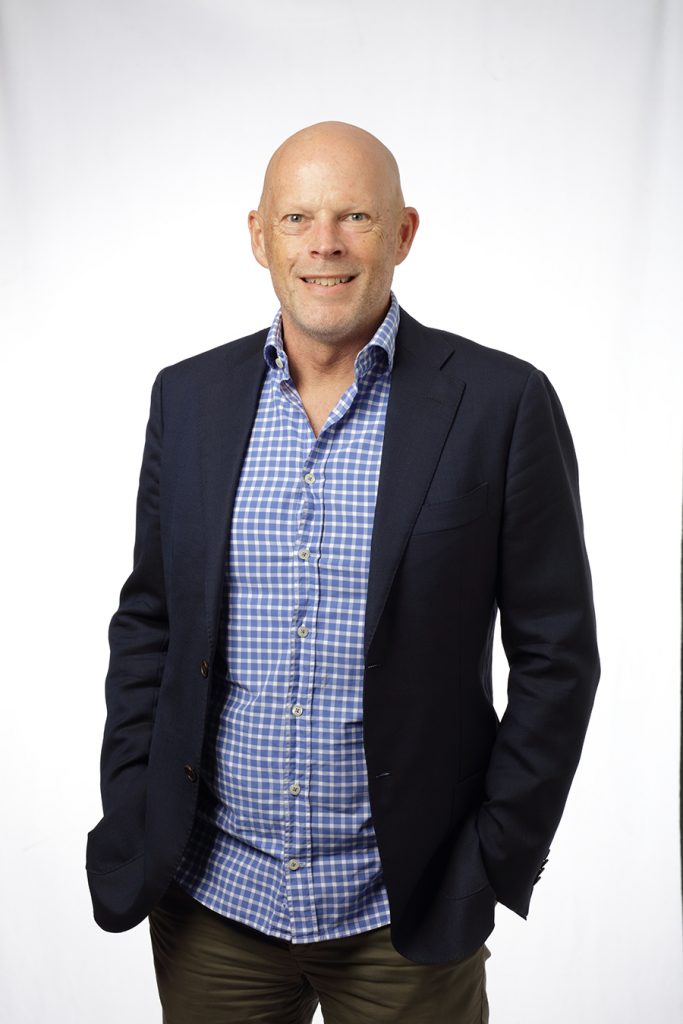 Michael is one of Australia's top advertising, media and marketing leaders with over 25 years agency, client and media owner experience. Currently the Chief Marketing Officer at Tourism & Events Queensland, responsible for the global marketing of this iconic destination brand. Prior to TEQ, he was the Head of Brand Planning & Digital at Suncorp Group, leading brand & marketing planning, digital marketing, programmatic media operations, agency and media partnerships. Michael has also held senior roles in Australian media, notably as Group Marketing Director for Nine Entertainment Co.(NEC) – Australia's leading media company, where he was also a member of the NEC Group Sales Executive Team responsible for generating over $2BN in annual advertising sales revenue.
John Fitzgerald, Chief Executive Officer, Tourism Tasmania
John is chief executive officer of Tourism Tasmania, joining the organisation in January 2013. He has an extensive career in senior executive management positions in the tourism sector in Australia, having held positions at national, state/territory and regional levels over the past 18 years after a decade in the thoroughbred racing industry. Previous to his appointment at Tourism Tasmania, John was CEO at Tourism NT following senior appointments in his native Queensland, including as CEO of Tourism Sunshine Coast. John's experience and contribution in the sector has extended to numerous board memberships and directorships including currently as chair of the T21 Steering Committee, overseeing Tasmania's visitor economy strategy implementation and also as a director of Business Events Tasmania.
Karsten Horne, Chief Executive Officer, Reho Travel
Karsten has been active in the travel industry for over 30 years, by the time Karsten was 10 years old he was involved in a failed attempt to sail to England in a rubber dinghy, trekked across Timor, travelled overland from England to Australia and could name 250 airlines. At 17 he backpacked solo throughout South America, ran out of money in Colombia and returned home to discover that it was possible to make a career out of travel and he has never looked back. Karsten has been the CEO of Reho Travel, the only travel management company in Australia that has BCorp certification for over 25 years. Reho is an experienced travel management company that works with its clients to manage all elements of travel in an efficient, cost-effective and ethical manner. His long-term goal is to disrupt the entire travel supply chain so that travel agencies, suppliers and clients start to look at travel in a new way.
Jonathan Williams, Marketing Director, ANZ, Klook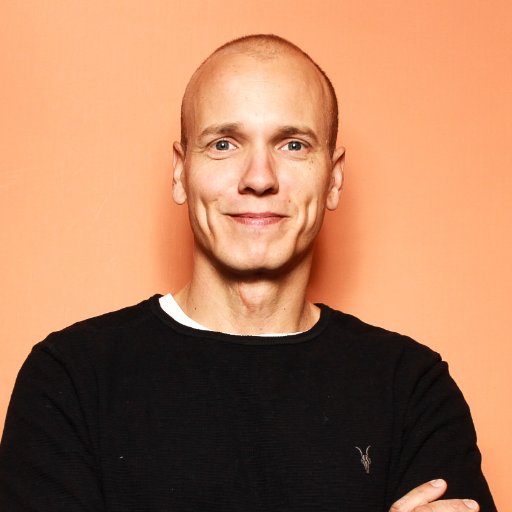 As the Marketing Director for Klook in Australia and New Zealand (ANZ), Jonathan Williams is responsible for promoting the platform and thousands of inspiring experiences to Australian and New Zealander travellers. Based in Klook's Sydney office, Jonathan oversees integrated marketing efforts to build Klook's brand presence in the ANZ region, ranging from social media campaigns and affiliate partnerships to marketing activations. Originally from London, Jonathan is a seasoned marketer and avid follower of tech innovation. He began his career driving growth at PayPal and later launching key products for Google in Australia, including Google My Business and Google Pay.
With a passion for travel and adventure, Jonathan enjoys coming up close with nature and exploring the great Australian outdoors. During his free time, he teaches kitesurfing or practises his Spanish while exploring South America.
Jo Sully, Vice President & General Manager Australia and South Asia, American Express GBT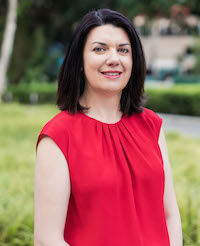 Jo Sully is the Vice President & Regional General Manager for Australia and South Asia at American Express Global Business Travel. Having been in the role for over 6 years, Jo believes in connecting people whether it be within the office or through travelling to meetings and events as she acknowledges that incredible things happen when people exchange ideas. Having completed a Bachelor of Business at Charles Sturt University and her MBA at Melbourne Business School, Jo is an incredible business leader with her work encompassing the building of networks and partnerships for companies, women and men so opportunities are created to share knowledge and make the world better. Jo leads a team of approximately 500 people, all working together to drive business growth with her impressive track record in the delivery of strong sales results and client retention making her an instrumental part of GBT's success. Finally, Jo's passion for gender equality has led her to be a mentor for many women throughout her career.