Never before has there been such a line up of international and domestic speakers dedicated to raising the issues of sustainability pertinent to the travel and tourism industry. Hear from over 20 speakers including thought leaders beyond our industry challenging the conventional wisdom and inspiring us to ask, what more can we do to ensure our industry's commitment to a sustainable future?
Professor Tim Flannery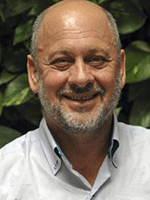 Tim Flannery is the 2007 Australian of the Year. In 2013 he founded, and is chief councilor, of the Australian Climate Council, Australia's largest and most successful crowdfunded organisation. He is currently Distinguished Visiting Fellow in Climate Change at the Australian Museum, Sydney. Flannery has taught at Harvard University, and has advised governments both in Australia and Canada. In 2007 he established and co-chaired the Copenhagen Climate Council, and in 2011 was appointed Australia's first Climate Commissioner. He has served on the board of the Prince Albert II Foundation, WWF International and the Australian Wildlife Conservancy, and as an advisor to the National Geographic Society. He has published over 140 peer-reviewed scientific papers and has named 25 living and 50 fossil mammal species. His 32 books include The Future Eaters and The Weather Makers, which has been translated into over 20 languages. He has made numerous documentaries and regularly writes for the New York Review of Books. He speaks Bahasa Indonesia and Melanesian Pidgin and has over 20 years of experience as an explorer and biologist in New Guinea and surrounding countries.
Joel Katz, Managing Director, CLIA Australasia & Asia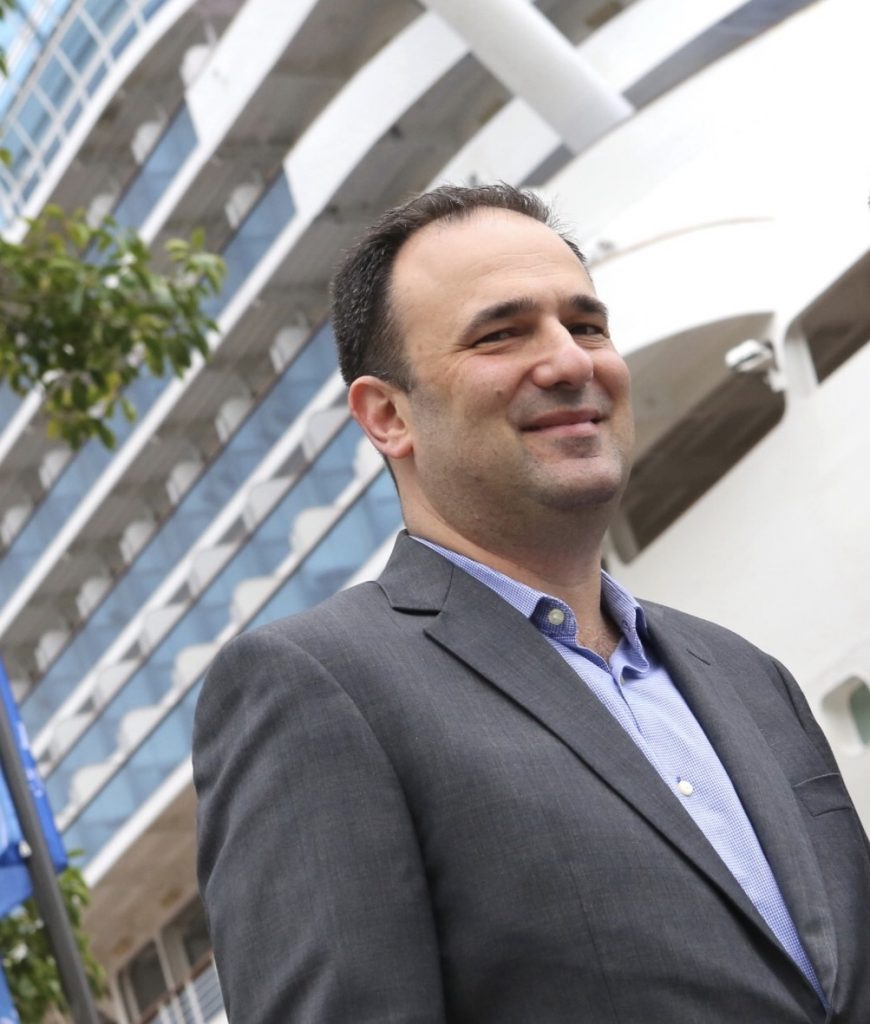 Joel joined CLIA as Managing Director for Australasia and Asia in January 2017 bringing with him more than 25 years of international experience in the travel industry. In his role, Katz heads a Sydney and Singapore based team that is responsible for the promotion and development of the cruise industry in the region through trade relations, industry training, and advocacy activities on behalf of CLIA's Cruise Line Members. He previously served as Executive Vice President of Grand Circle Cruise Line in Europe assisting to grow their ocean fleet. Prior to that he worked in Australia as Chief Operating Officer firstly for Orion Expedition Cruises, the pioneer of luxury expedition cruises, and then Lindblad Expeditions Australia. He has also worked with both the Hyatt and Marriott hotel companies in Finance roles in Europe, Central Asia and Australia. Joel started his career in the cruise industry working both onboard and then shore-side for Orient Lines.
Sue Badyari, CEO, World Expeditions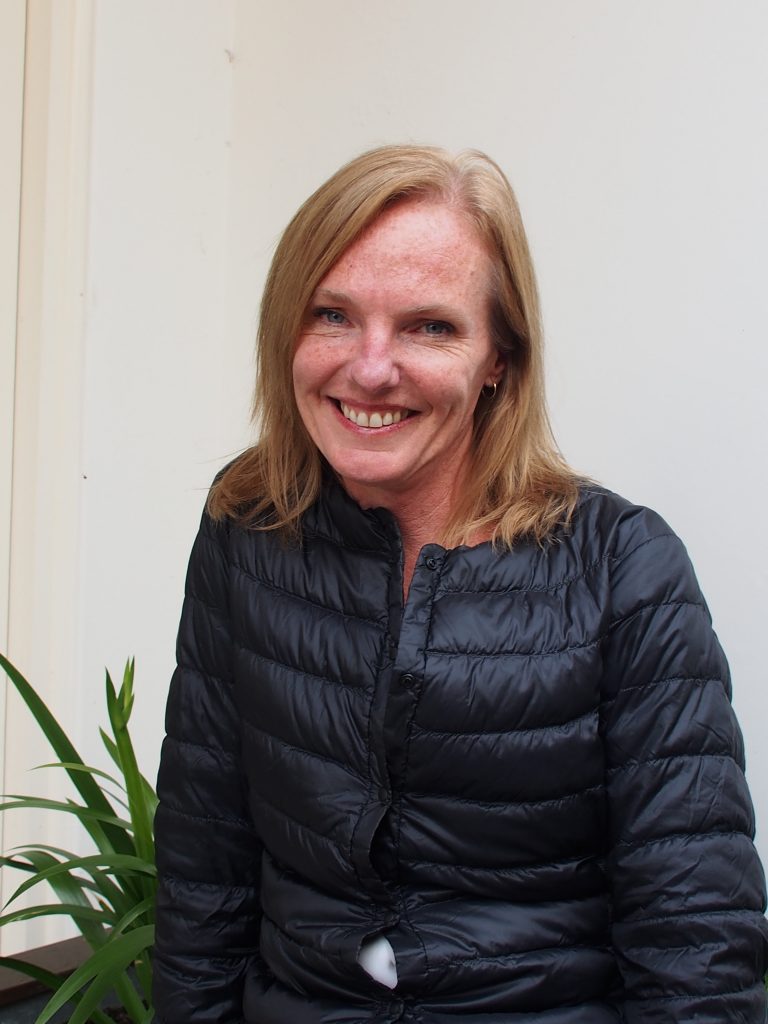 Sue has been part of the World Expeditions team since 1986 and became Chief Executive Officer in 1995. Sue's enthusiasm for adventure tourism has seen her develop many new regions for the company over two decades which cater to the ever changing desires and aspirations of adventurers worldwide. She is recognized for her contributions to responsible travel and forging fundraising initiatives for many global charities. In 2005 she developed the inaugural Community Project Travel programme which provides opportunities for altruistic travellers to participate in community project work that benefits underprivileged communities. In 2009 Sue developed the inaugural Great Himalaya Trail project which is an initiative to inject tourism dollars into little travelled regions of Nepal where people are seriously poor and farming subsistent. World Expeditions was a founder of the International Porter Protection group, an advocacy body that aims to guarantee minimum working standards for porters. Sue is chair of the World Expeditions Foundation which raises funds and awareness for education in underprivileged communities across the globe and was also the founder of the Huma Charity Challenge division, which supports charities across Australia in the endeavour of organising adventure programs for their fundraisers.
James Perrin, Sustainability Manager, Stone & Wood Brewing Co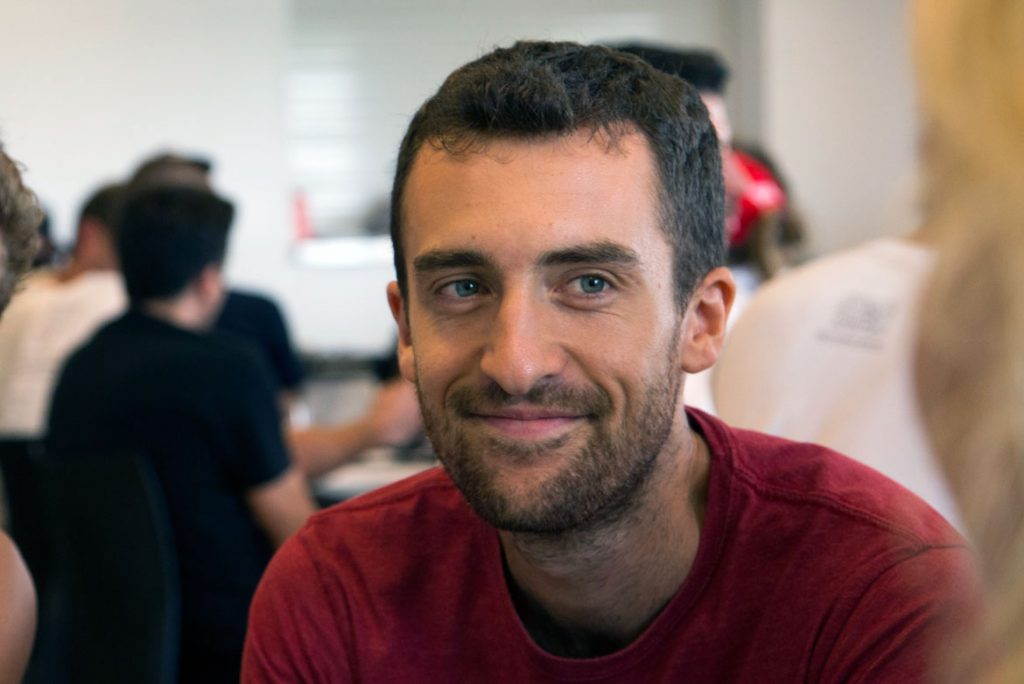 James is the Sustainability Manager at Stone & Wood Brewing Co., where he is responsible for developing and implementing Stone & Wood's ongoing sustainability strategy. Focusing on reducing water, energy, and waste, he has implemented projects including a wastewater treatment and water recycling system, OEH gas efficiency funding (resulting in a 20% decrease in energy use) and has decreased the brewery's landfill rate from 15% to below 5%, now targeting <1%. James has led Stone & Wood to obtain B-Corp certification in 2016 and receive the Premier's Award for Environmental Excellence at the 2017 NSW Green Globe Awards. He also sits on the Board of Directors for the Murwillumbah District Business Chamber, and the Ingrained Foundation which is a not-for-profit that manages investments in and donations to the Northern Rivers community.
Ross Piper, CEO, Christian Super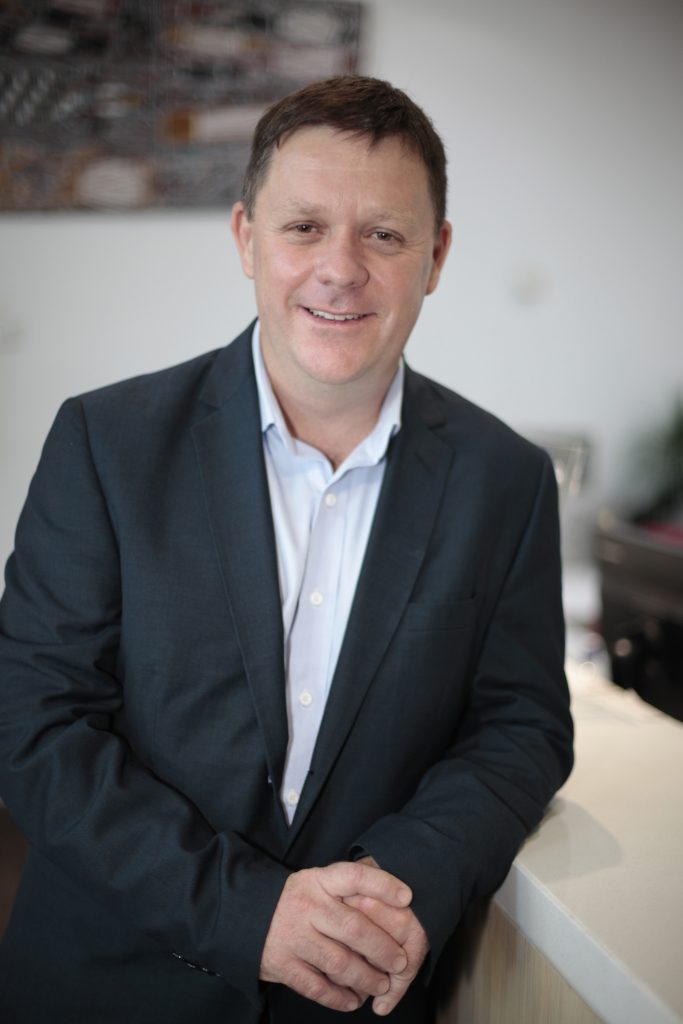 Ross Piper is the Chief Executive Officer of Christian Super. He has over 25 years of leadership and management experience in corporate and non-profit contexts. Prior to Ross' appointment as Christian Super CEO in Jan 2018, he was COO with World Vision Australia and also served with World Vision International for several years in the Middle East and various countries of the former Yugoslavia. During his career Ross has held a number of positions in the corporate sector, primarily in investment banking and mining. He was Head of Corporate Risk for Macquarie Group for several years, and his early professional experience was gained in Indigenous communities and the mining sector, where he worked in the area of Native Title and community enterprise development. He has served on several boards, including six years as a Board Member and Board Chair of AgroInvest Foundation, a large microfinance bank serving rural families in Serbia and Montenegro. He recently served for 2 years on the Advisory Board of the Shared Value Project in Australia. He currently sits on the Board of the Responsible Investment Association of Australia and SEED. Ross' formal qualifications include a BSc (Geophysics), GradDipEd, and MBA (Deakin University).
Simla Sooboodoo, Founder & CEO, Hands On Journeys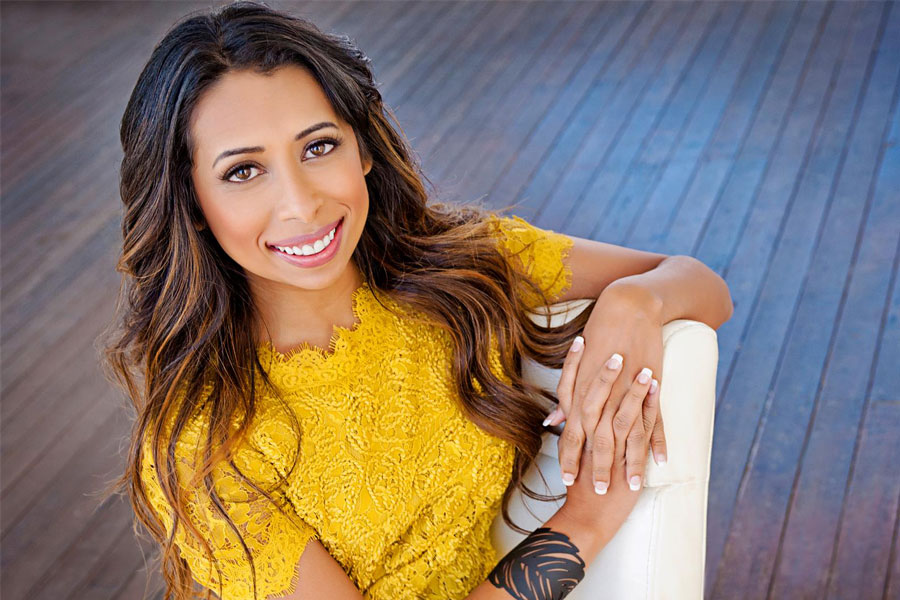 Simla Sooboodoo may have started life as a girl in Mauritius watching the planes fly overhead and doubting she'd ever fly in one, but life has turned out very differently. Simla now runs her own company, Hands On Journeys, and strives to promote the concept of Empowerment Tourism. After migrating to Australia, Simla studied accounting and worked her way up to a position as regional finance manager for a large tour operator, but wanted to make more of a difference. She survived a health crisis and nearly died, and decided there was no better time to invest in her own company, creating tours that helped give back to local communities and empower them to create their own better futures, where it is more sustainable for them. Starting Hands on Journeys was always more than a job or business to Simla, it was about turning everything she is passionate about into part of her daily life. She spends a lot of time on the road now as she likes to be as involved in the communities and tours as possible. From training new tour guides to researching the projects and communities Hands On Journeys will work with, these are all parts of the business that are so important to her she cannot imagine delegating them to her team. Helping to empower both men and women in countries as diverse as Fiji, Cambodia, India, Mexico and Australia has created an entirely new and immensely satisfying career.

Anthony Dennis, Editor, Traveller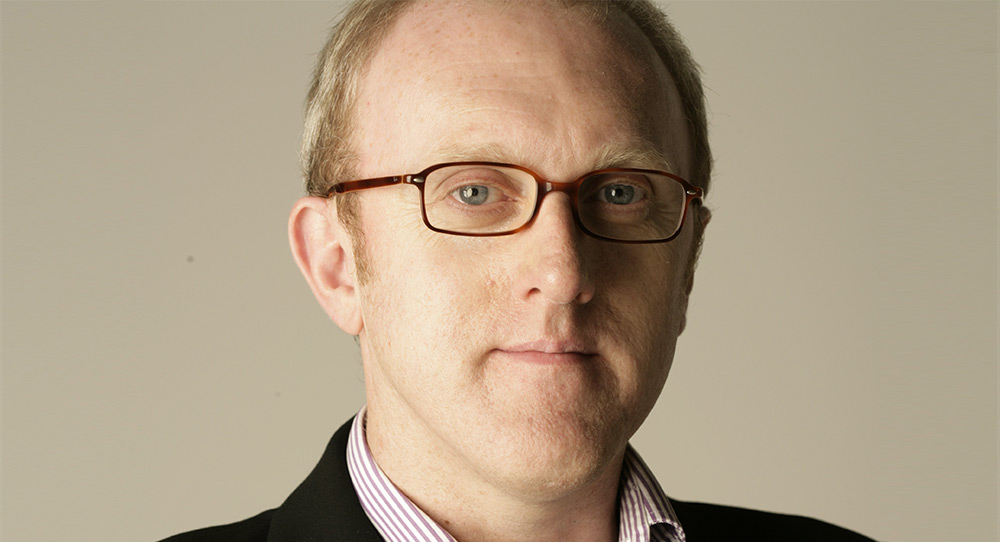 Anthony is the long-standing editor of the Traveller title published in The Sydney Morning Herald, The Age, the Sun-Herald and The Sunday Age. One of Australia's most experienced travel and tourism editors and writers and the author of two travel books, he is a long-time commentator on travel and tourism issues. He has appeared at many travel and tourism events over the years as both a speaker and a moderator and has commissioned, written and published many articles on eco-tourism and sustainability during his career in travel journalism. Anthony is a former deputy editor of The Sydney Morning Herald as well as former editor of the Australian Travel + Leisure magazine. He was the Australia-New Zealand correspondent for Travel + Leisure US.
Louise Williams, Walkley-award winning writer, consultant and co-author of Quitting Plastic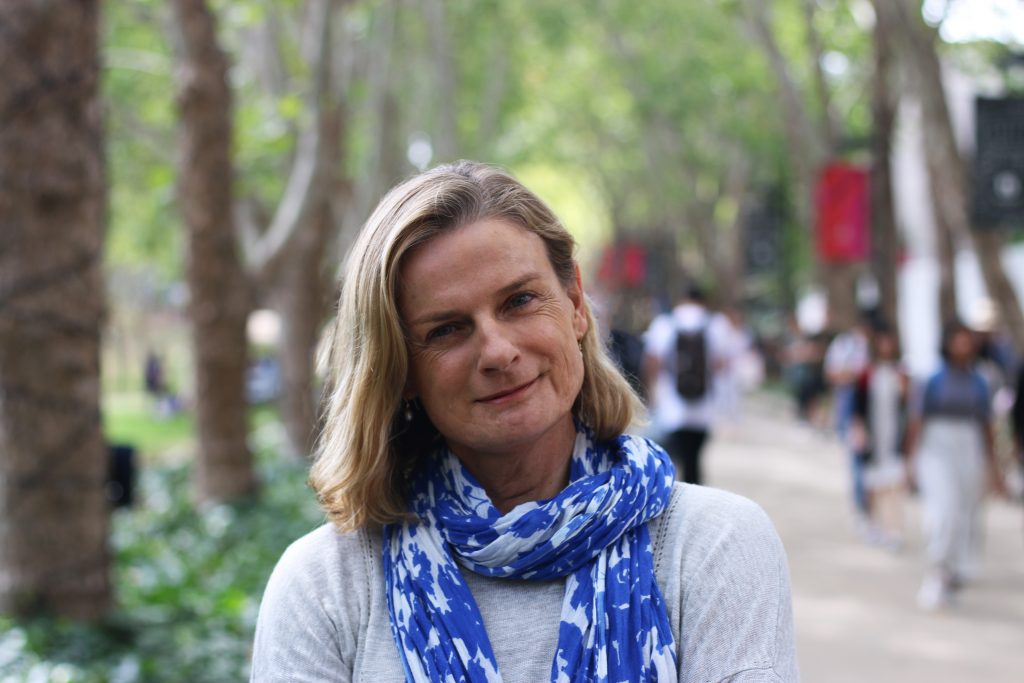 Louise Williams is an award-winning writer, editor and consultant with decades of high level experience in Australia and internationally. Louise currently works as an editorial consultant, mostly in the university sector, as well as writing articles and books. As a former foreign correspondent, columnist, and foreign editor for Fairfax Media, she has a deep understanding of local, national and international issues. Her lifelong interest in environmental protection underpins all her work. She is co-author of the recent book, Quitting Plastic, and has served on the Northern Beach Waste and Recovery Strategic Reference Group. She also works as a consultant to key research centres, including the UNSW-based national Centre for Low Carbon Living. She has won a Walkley Award for Excellence in Journalism, the Citibank Pan Asia Journalism Award (in conjunction with Columbia University) and an Australia Council Fellowship for her work.
Sarina Bratton, Chairman Asia Pacific, PONANT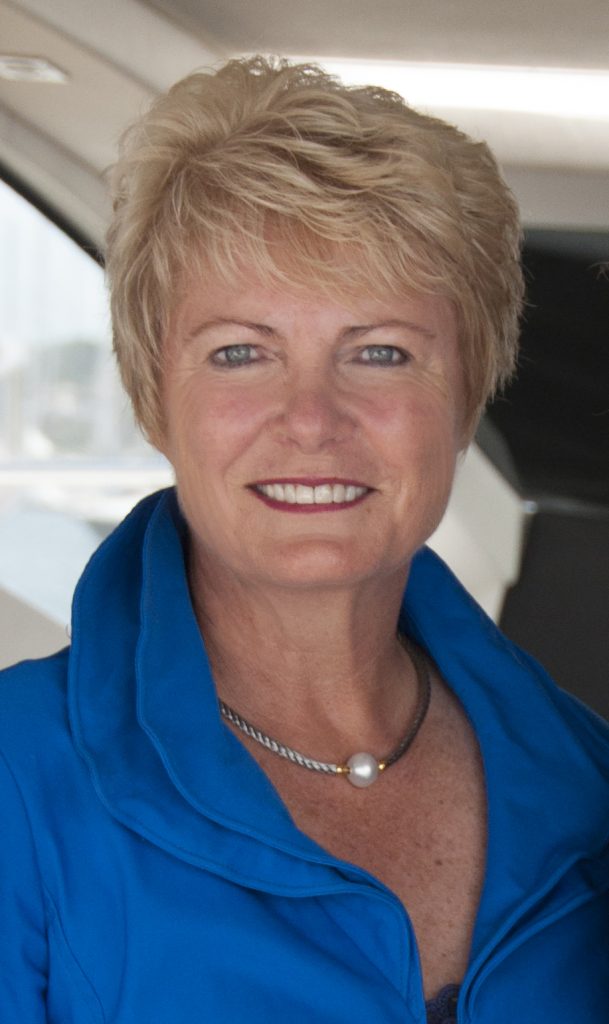 Sarina is the Chairman Asia Pacific and Special Advisor to Executive for PONANT Yacht and Cruises Expeditions. She is considered Australia's 'First Lady' of cruising and has dominated luxury expedition cruising in the Asia Pacific region since creating market-leading Orion Expedition Cruises in 2005 and was the Managing Director and first female founder of a shipping line, Orion – Australasia's only world-class, five star expedition cruise line – until finally stepping away in 2013 for a more stress-free life. In November 2013, Sarina was named French luxury cruise and five-star expedition operator Compagnie du Ponant's Australasian chairman and special advisor to the company's Marseilles-headquartered executive team. Sarina has a strong environmental conscience and under her guidance, Orion's operations led to it being rated as a world leader in sustainability. In 2010, it was awarded the Global Responsible Tourism Award and is the first ship in the world to be awarded Earth Check accreditation. Before Orion, she was the Founder and Managing Director of the popular Norwegian Capricorn Line, a joint venture partnership between Australian interests, and Norwegian Cruise Line of Miami.
Giles Hawke, Global Lead – Sustainability and CEO UK for Cosmos Tours and Avalon Waterways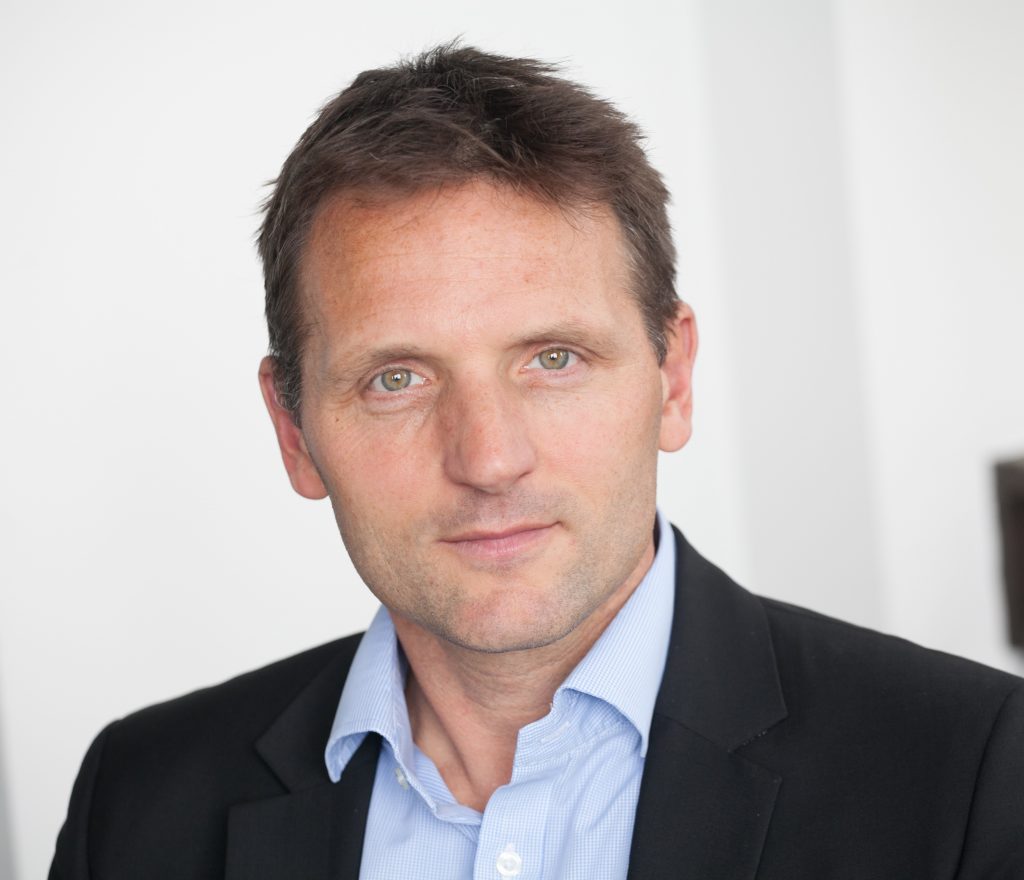 Giles has over 25 years' experience in the UK tour operation and cruise sectors of the travel industry. He is UK CEO of Cosmos and Avalon cruises, the experts in escorted tours, combined tour and rail journeys and ocean and river cruises, offering memorable holidays across 80 captivating destinations worldwide and part of the Globus Family of Brands. He also heads up the sustainability work for the GFOB group worldwide. Giles cites his first role with the UK's largest ski tour operator as a determining factor in developing his clear focus on putting the customer first in everything he does. An Executive Committee member of the Association of Tourism and Adventure Suppliers (ATAS), having been Chairman in its first 18 months, and a member and past deputy Chair, of the Executive Committee for Cruise Lines International Association (CLIA) UK. Giles also runs his own small tour operation, South Downs Way Tours, is on the ABTA Membership Committee and is a non-Executive Director of the Institute of Customer Service. In his spare time, he is a keen cyclist, runner and skier and recent convert to triathlons. Giles loves spending time with his family and, when time allows, drinking good quality Burgundy. His favourite travel destinations are: Cornwall, Chamonix, New Zealand and the Rockies.
Daniel Skjeldam, CEO, Hurtigruten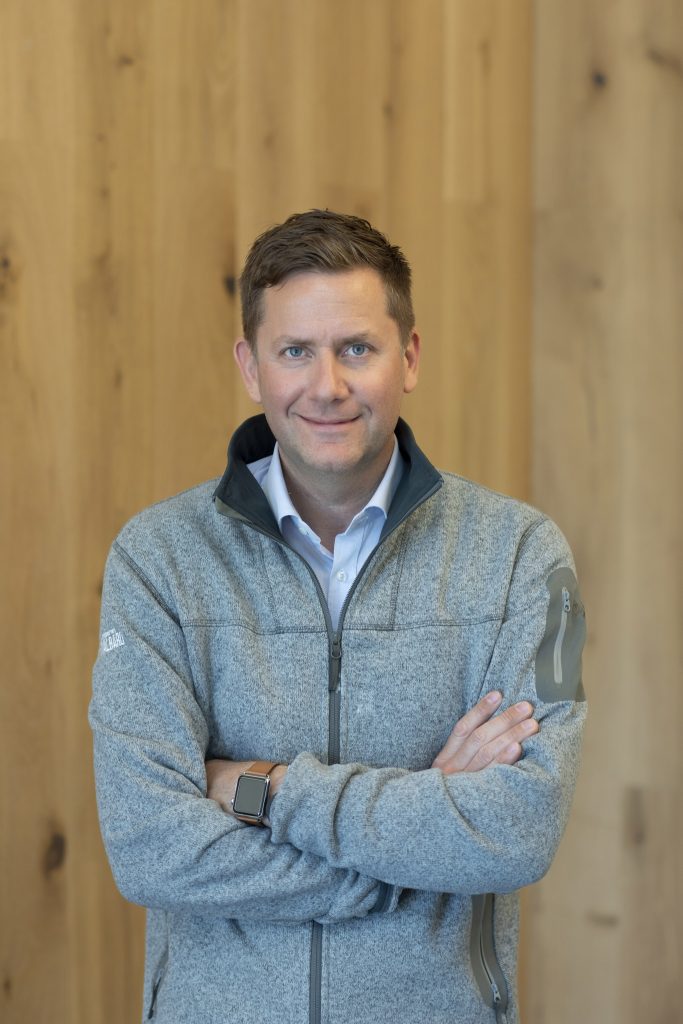 Daniel Skjeldam is the current chief executive officer of Hurtigruten. Early in his career he was part of the start-up team of Norwegian Air Shuttle where he started out on short-term contracts, then became head of airport operations, chief of the route network and revenue management, before he finished with five years as its commercial director. In 2012 was appointed to the position of CEO of Hurtigruten which made him the youngest leader of a listed Norwegian company. He was conferred an MBA from the Norwegian School of Economics in Bergen and has board experience spanning several companies in finance, tourism and transportation sectors.
Brett Mitchell, Regional Director of Asia Pacific, Intrepid Group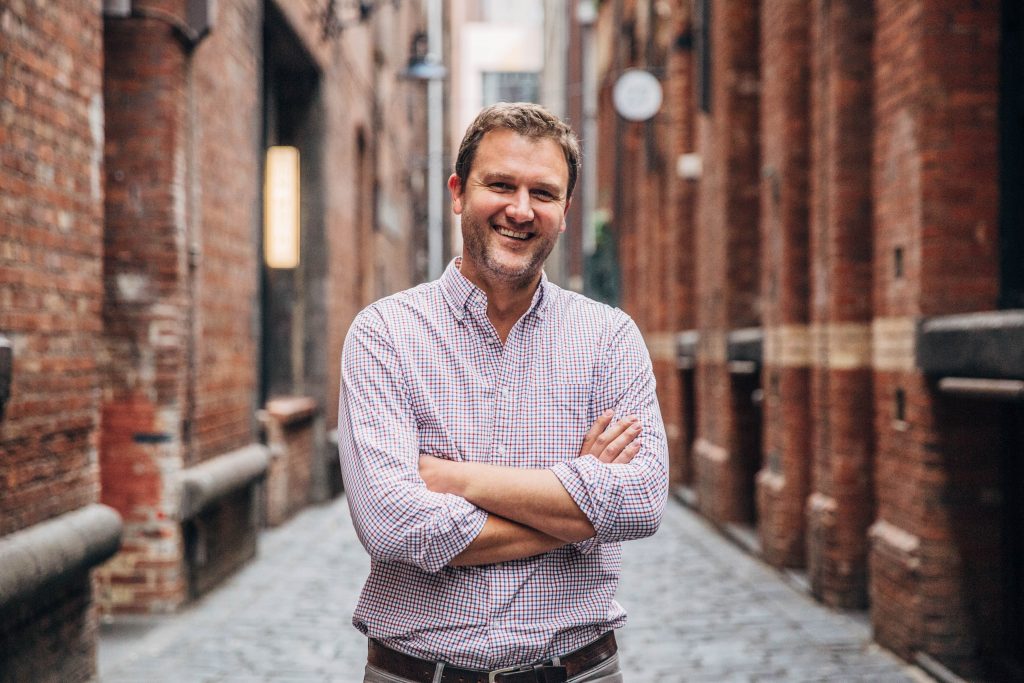 Originally from Zimbabwe, Brett has always felt a connection to Africa, which has seen him travel across the continent entirely on public transport from London to Cape Town, which took over 9 months. Brett is a Chartered Accountant and has a professional background in finance which included senior finance roles in the accounting profession, telecoms, manufacturing and travel industries. Brett was brought up in Perth WA, moved to London, where he lived and worked for over five years before settling in Melbourne. Brett joined Intrepid Travel in June 2008 as the Group's Financial Controller, before being appointed Group Finance Director of Intrepid Group and progressing to the Executive Group in September 2012. In 2017, Brett was appointed the Regional Director of the Asia Pacific Region for Intrepid Group. Serving on the Audit & Risk committee, JV boards and as a Board Director of The Intrepid Foundation for over 4 years, Brett is committed to delivering on Intrepid Group's strategy of purpose beyond profit, creating shared value and making a positive difference to all stakeholders.
Angus Tandy, Head of Kimberley and Outback Wilderness Adventures, APT Travel Group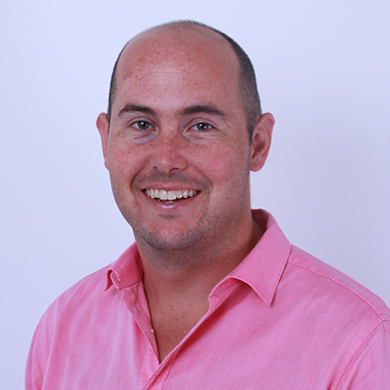 Angus Tandy joined the APT Travel Group in 2011 and is now the Head of Kimberley and Outback Wilderness Adventures for Australia. From an early age, Angus has harboured a passion for all things outback and this has led him to a career focused on ensuring sustainable tourism practices with APT. Prior to his current role, Angus worked with Coca Cola Amatil in Sales before a trip to South America saw him become Product Manager for APT's South America Program. In his current role, Angus has overseen the Kimberley boom that has delivered huge growth in both land and cruise itineraries. This program has involved extensive work with indigenous communities and traditional owners, and well as the development of initiatives such as sustainable power management, recycling water and waste, and reducing the footprint in outback Australia.
Brad Gurrie, CEO, Socialsuite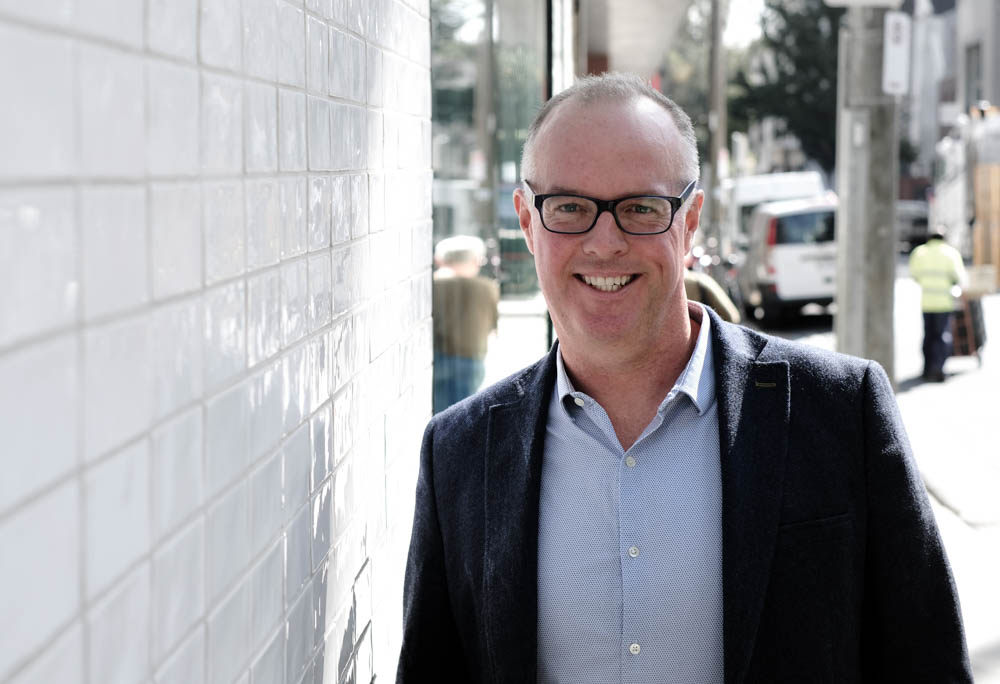 Brad Gurrie is the CEO of Socialsuite, which is a software platform that helps a diverse range of organisations monitor the effectiveness of their social impact. Brad joined Socialsuite in January 2018. Prior to joining Socialsuite he was the CEO of both private and ASX companies, and was most recently Head of Strategy for the Catch Group, Australia's number 1 digital marketplace and e-commerce business. Brad launched Travelzoo in Australia and Southeast Asia, and then promoted to Co-CEO of Travelzoo APAC USD$10m in revenue, 100 employees across China, Japan, Hong Kong, Singapore and Australia. Brad is key to helping the Socialsuite platform and marketplace scale, given his extensive experience in this area.
Louise Laing, Director of Marketing and founding member of the G Adventures Eco team, Australia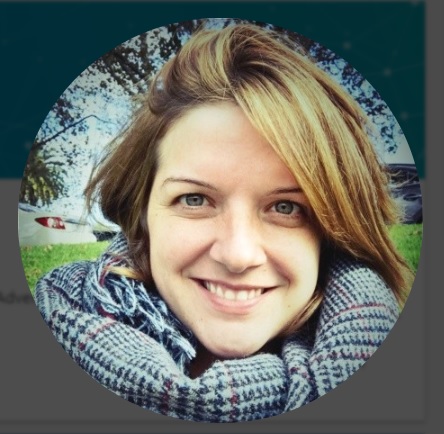 Louise Laing joined G Adventures as their Director of Marketing Australia and New Zealand 18 months ago. With more than 15 years of experience straddling both agencies and in-house roles, Louise has worked alongside brands including Tourism Australia, Jetstar, the Walt Disney Company and Booking.com, and has also represented the Great Ocean Road into the Chinese market. Spending weekends on her farm in regional Victoria, Louise experiences first hand the devastation extreme weather events can have on local communities, and is determined to do what she can to regenerate her patch of land. In 2017, Louise won the Tourism Board Category for the Women in Travel Awards, and in March of this year, she graduated with her MBA in Innovation and Leadership.
Sandra Vardenaga, Worldwise Leader – FCTG's Responsible Travel Charter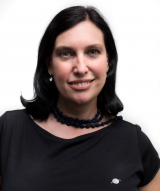 Sandra's Wanderlust was born at 9 years of age when she watched her older brother head off on his first overseas trip. She turned to her mother and said "when I'm older, I'm going to travel!" And she has indeed kept her word. With 36 countries under her belt, Iceland being the most recent and Italy the most frequented, her next adventure will be the Camino de Santiago (bamboo straw, reusable coffee cup & stainless steel water bottle in hand). Sandra began her FCTG career as a novice travel consultant in 1998. After her first year she took on the Assistant Team Leader's role and 6 months later became Team Leader of the store. After 5 years in the retail selling business, Sandra realised her passion was in training and joined the Learning Centre where she trained QLD consultants for the next 8 years. Her next 3 roles with FCTG were in various FCTG product businesses including the Land & Sea Contracting team. The knowledge and experience of domestic and international product, procurement and distribution that she gained in this last role set her up for the offer of a lifetime when her 'dream job' became reality – Worldwise Leader, managing FCTG's Responsible Travel Charter. She has volunteered for the FC Foundation since 2012 and helped raise over $12 million dollars for FCTG's 7 charity partners. In June of this year, Sandra will celebrate her 21st Birthday with FCTG.
Meg Hall, Marketing Manager, Chimu Adventures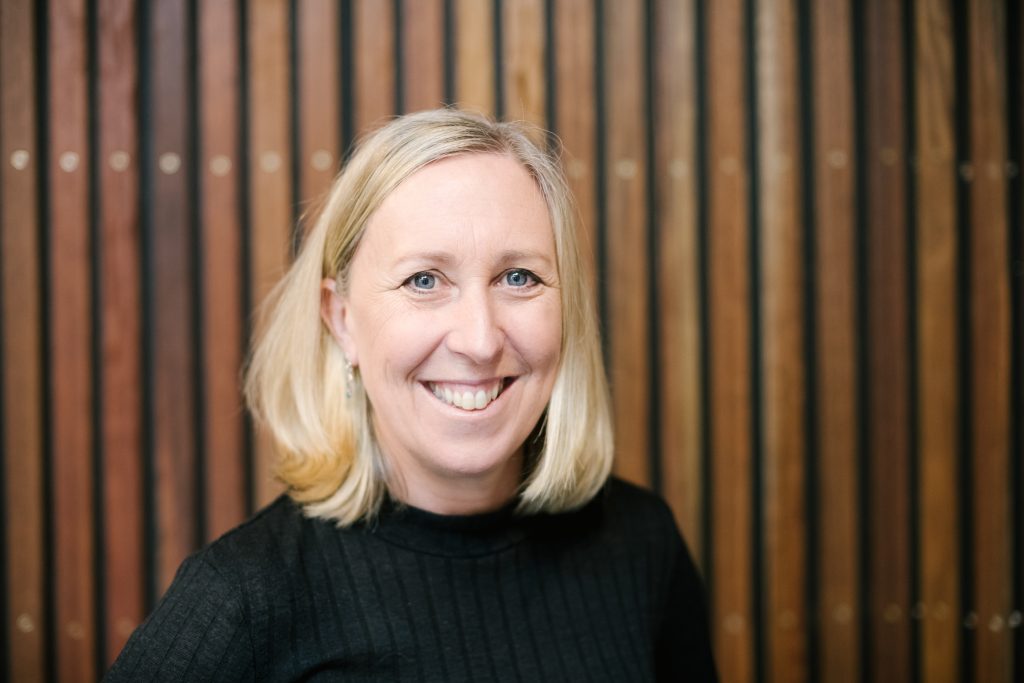 Meg Hall is the Marketing Manager at Chimu Adventures and Director of the MAD Project, Chimu's not for profit organisation where they raise funds for charities covering a wide span of objectives, from reforestation to offering support to communities living in extreme poverty. Working on tourism in some of the planets most delicate environments has driven not only Meg but the entire Chimu team to strive toward a sustainable future. I love what we do in creating ambassadors for our planet, there is rarely a person who returns from Antarctica, the Arctic nor the wilderness of Latin America without a fresh look on life and a desire to live more sustainably. However there is so much we, in the tourism industry, are responsible for in terms of non-sustainable practices and I firmly believe that we need to band as a team and tackle these head first. We work in one of the largest industries on this planet, thus, as a front, we have the power to make the biggest impact, for better and for worse. My goal is to strive toward 'for better' and give our planet a future.
Natalie Taylor, National Sales Director, Blue Star Web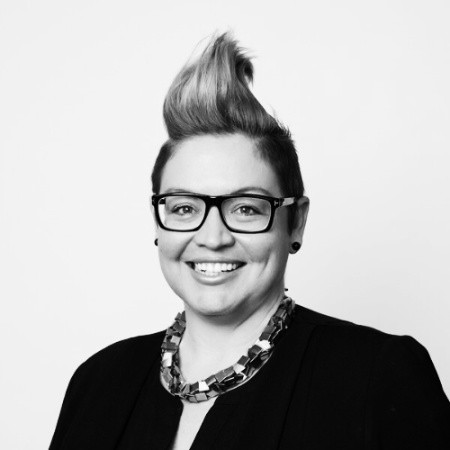 With a 23 year career in the Heatset WEB Printing industry, I have a passion for creating & generating ideas with our customers to ensure their publications and catalogues are as engaging, surprising, and compelling as possible for their customers. As the National Sales Director, I am proud of our amazing team of Business Development and Account Managers in our Publication and Catalogue Printing Divisions. I have extensive knowledge of the IVE group's value proposition and have a high desire to develop solutions that offer a unique marketing communication strategy across all creative, digital personalisation, cost effective formats – with tailored creative executions that deliver high ROI for our customers. What drives me to go further is partnering with our customer to deliver better solutions for them. We are visionaries who always question and push boundaries and explore the power of possibility for our partners.
Leigh Barnes, Chief Purpose Officer, Intrepid Group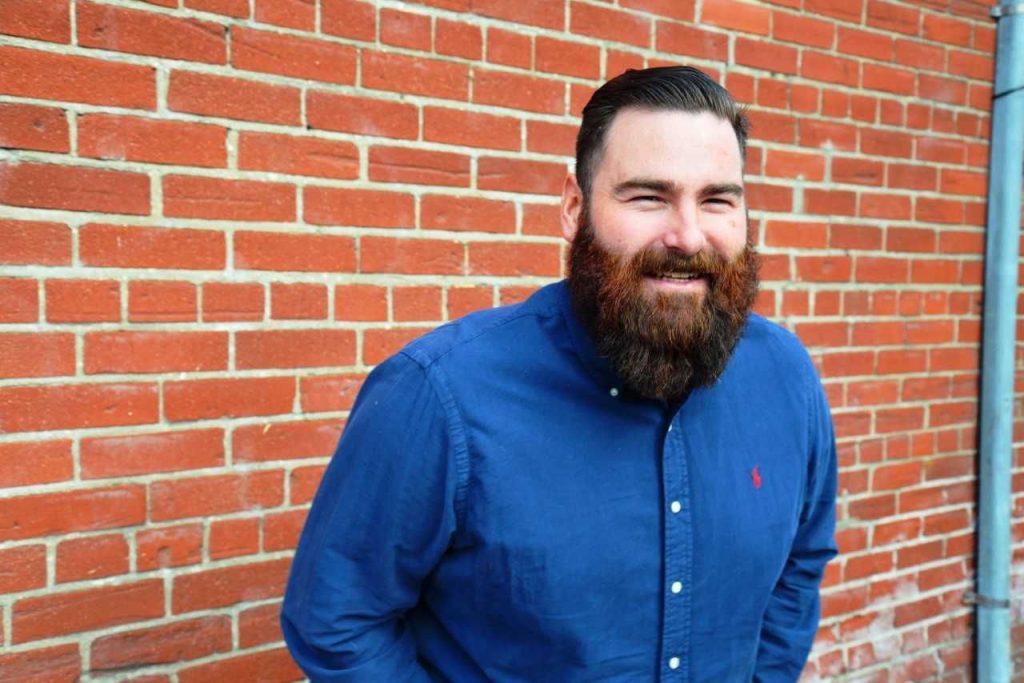 In 2018, Leigh was appointed to the newly-created role of Chief Purpose Officer to focus on the sustained growth of Intrepid Group's purpose-led initiatives. As CPO, Barnes is responsible for working closely with The Intrepid Foundation and external partners as Intrepid Group seeks to create more shared value projects and operate a business with a purpose beyond profit. In 2018, the company will be committing 0.75% of global revenue towards purpose activities, creating a team of dedicated employees to lead The Intrepid Foundation, and attaining B-Corp status. Most recently, Barnes led the company's North American business as the regional director of North America for Intrepid Group out of the company's Toronto headquarters. Under his direction, North America became the fastest growing region for the Australia-based company, with a recorded 60 percent growth in the past two years. He began his work with Intrepid Group in 2010. When not working, Barnes enjoys exploring the unseen places of the world. His favorite real-life experience was trekking through the Himalayas to Everest Base Camp on an Intrepid Travel tour.
Sharron Willing, Senior Director and Head of Philanthropy, Abercrombie & Kent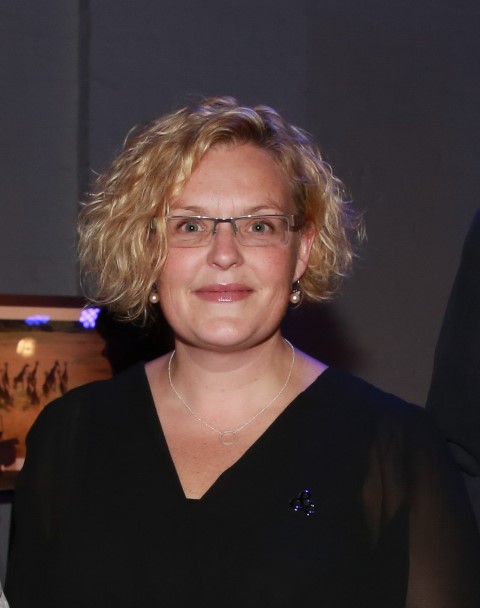 Sharron joined A&K as a Financial Controller 20 years ago this July. Over the past two decades, Sharron has seen the A&K team and business in Australia grow exponentially, despite occasional challenges in key destinations – including epidemics, financial crises, and political uprisings – and in an increasingly competitive market here at home. Sharron is a passionate advocate for sustainable travel, serving as a Board member and Company Secretary for Abercrombie & Kent Philanthropy (AKP) in Australia, which works to support AKP's global portfolio of more than 40 education, healthcare, conservation and community development projects. Sharron is also a fervent believer in culture driving performance in the workplace, and in the responsibility travel companies, like all companies, have to deliver on their promises and serve the interests of diverse stakeholders: including employees, guests, shareholders and the precious communities and environments in which our guests travel. Like everybody at A&K, Sharron believes in the power of travel to make us all better people and to make the world a better place, and she's looking forward to putting that theory into practice with many more A&K journeys in the years to come.
Jay van Rijn, Senior Carbon & Renewables Manage, South Pole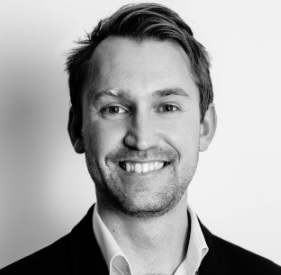 Over the past 10 years in sustainability and environmental science, Jay has managed and worked on projects in Australia, New Zealand, south-east Asia and Europe. Jay has experience across a range of industries including marine science, fisheries, oil & gas, mining, maritime, ecological restoration and climate action. Based in Melbourne as the Senior Carbon & Renewables Manager for the South Pole, Jay's role is to grow South Pole's Climate Action business with a focus on carbon offsetting, renewable energy solutions and sustainability advisory for Australian companies.
Andrew Hutchinson, Head of Product & Operations, Adventure World Travel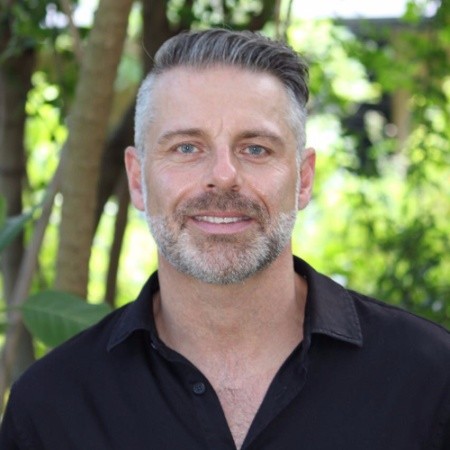 As an experienced business leader with over 30 years in the travel and tourism industry, Andrew has been with Adventure World Travel for 3 years as Head of Product & Operations, where he delights in creating and delivering new products for travellers who seek extraordinary and immersive tailor-made destination and cultural travel experiences. Prior to this, Andrew spent 6 years at Pinpoint Travel Group as Director of Wholesale Travel, including managing the operational integration of the business into Mastercard Loyalty Solutions post acquisition merger. Andrew's previous roles include Manager International Product & Product Development at Qantas Holidays, General Manager Marketing & Product at The Leapfrog Group, Marketing Manager NSW/ACT at Flight Centre and General Manager at Octopus Travel, where he launched the brand in the Australian marketplace. Andrew has multi-geography and disciplinary experience in travel across the retail, wholesale and online sectors, as well as marketing in B2B promotional and loyalty marketing services. Andrew has extensive experience in change management and business transformation and is passionate about workplace equality, diversity and inclusion. Andrew has a Master of Management from the University of Technology Sydney as is a dual Australian and British citizen based in Sydney.
Damian Perry, Managing Director, Hurtigruten Asia Pacific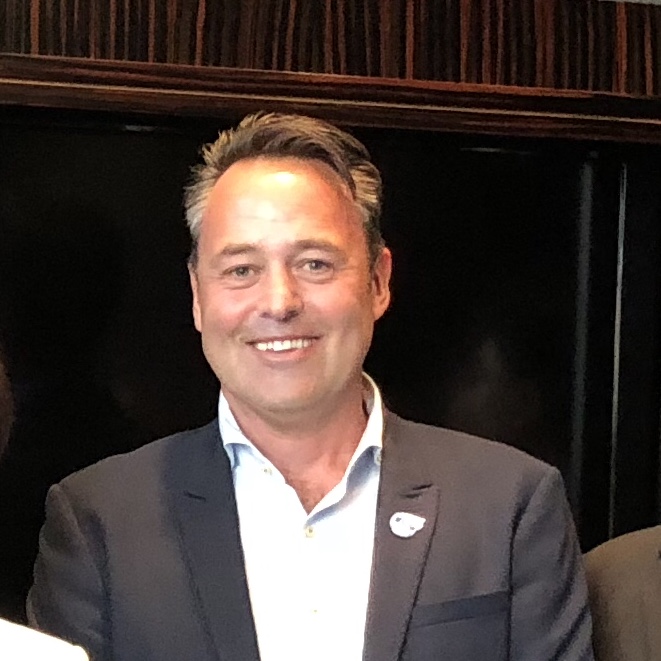 Damian Perry has been ingrained in the Adventure Tourism Industry for over 20 years. He gained experience establishing start up business units in both sales and operations across wholesale, retail and within a DMC network across multiple markets. With wide-ranging experience in leadership roles at both Intrepid Group and Flight Centre he had also led a generalist wholesaler before returning to his passion of Adventure travel at Hurtigruten where he now leads a team across Asia Pacific.

Greg Mortimer, Co-Founder, Aurora Expeditions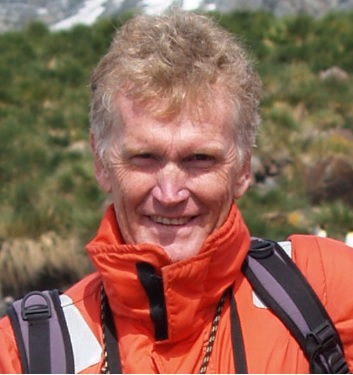 On 3 October 1984, Greg Mortimer and his expedition partner Tim MaCartney-Snape became the first two Australians to reach the summit of Mt Everest, and even more impressively – they did so without the aid of supplementary oxygen. From there, Greg would go on to climb K2, Chongtar and Annapurna II – again, without supporting oxygen. But conquering the world's highest mountain and other summits didn't come without its obstacles. Speaking to the Australian Museum, Greg explained that while scaling Everest, he could only walk five steps at a time before needing to rest when at his limit of endurance. But it was during an ascent of Chacraraju that Greg fell 80 metres from the summit, resulting in a broken arm. Since scaling some of the world's highest mountains, Greg has been awarded with an Order of Australia (OAM) for his services to mountaineering, along with three Australian Geographic Society Medals. In 1992, Greg and his team embarked on their first voyage as Aurora Expeditions to Antarctica. The voyagers were able to adapt quickly to changing weather conditions thanks to the flexibility of being in such an intimate and dynamic-sized group, allowing them to make landings in places that many others could not. Now, 25 years on, Aurora Expeditions still leads smaller groups to remote & breathtaking destinations all over the world, including the ice-laden Antarctic Peninsula and the wildlife-paradise of the Galapagos Islands. Aurora Expeditions has grown to offer guests a wide range of action-packed activities such as polar snorkeling, sea kayaking and alpine crossing, all inspired by Greg Mortimer's great sense of adventure. Today, Aurora Expeditions has evolved to become one of the world's leading expedition cruising companies, and without our founder Greg Mortimer's initial spark and belief, we wouldn't be where we are today.